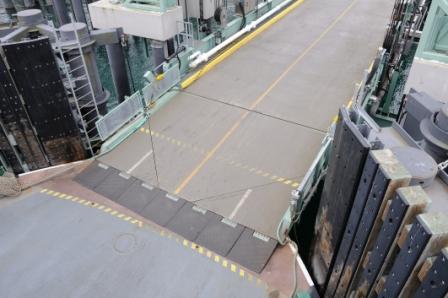 Optus manufactures a range of marine coatings for use on RORO, Ropax, PCTC vessels and Linkspans
---
Heavy-duty anti-skid coatings for use on general dockside areas, on boat decks, car decks, etc. Ideal for car carrying ferries, Roll on Roll off, Ropax, PCC and PCTC vehicle transporters, quays, piers and similar. These systems provide strong, high durability anti-skid surfaces to facilitate safe loading and discharge of vehicle and pedestrian traffic.
Eurogrip Marine, STS, 1500 and 125 are all 'coat and scatter' systems using multi component resin adhesives. These are applied over the area be treated following which high friction grit such as calcined bauxite or Dynagrip (up to 3mm size) is scattered onto the surface. The residue of grit is removed after the resin has cured. These systems exhibit exceptional adhesion to Steel, Concrete and Timber.
---
Eurogrip Marine anti-skid finishes can be further protected with the additional application of either a polyurethane or epoxy seal coat to give added chemical resistance and colour demarcation.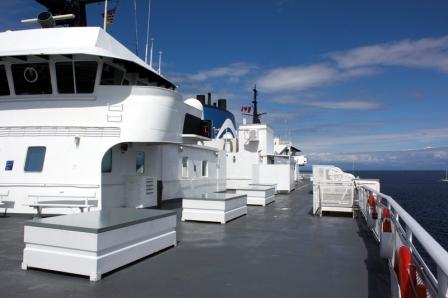 *
Fast Application - Quick Return to Service
*
Solvent Free - Less Health and Safety Concerns
*
Seamless - Protects and Extends the Life of the Deck
*

Outstanding Durability -Suitable for Heavy Duty Application